This was a project that had been in the pipeline for several years… and we were so excited to break ground on it!
Glyn & Lynn had dreamed of transforming their garden for years and years but personal reasons had delayed the project getting underway. Hollie worked on the design back in 2020 and was thrilled when late 2022, Lynn got back in contact ready to tackle the huge transformation of their rear garden.
Mostly laid to lawn and with an inclining slope, Hollie set about designing a concept that would level the garden to create useable pockets of space.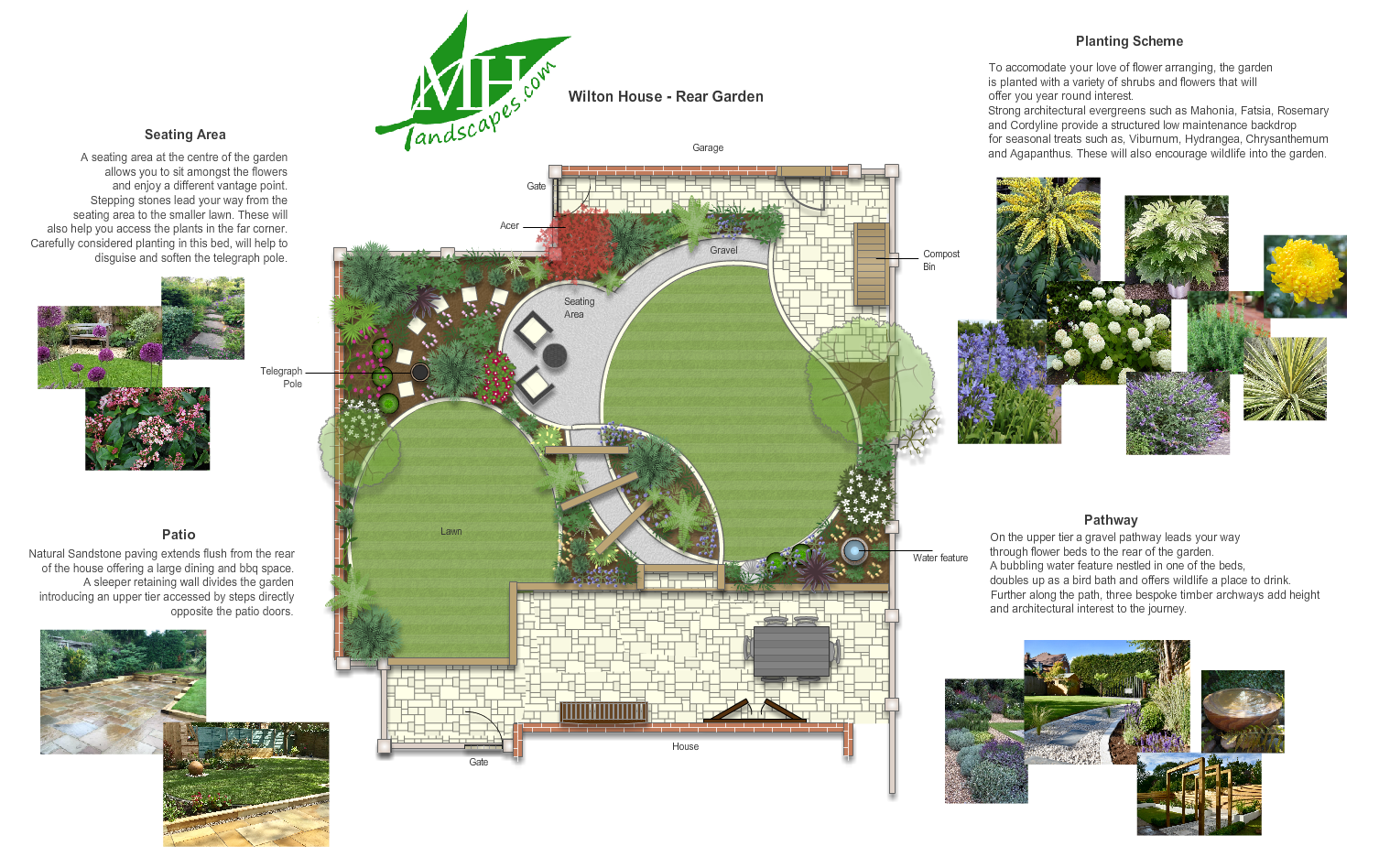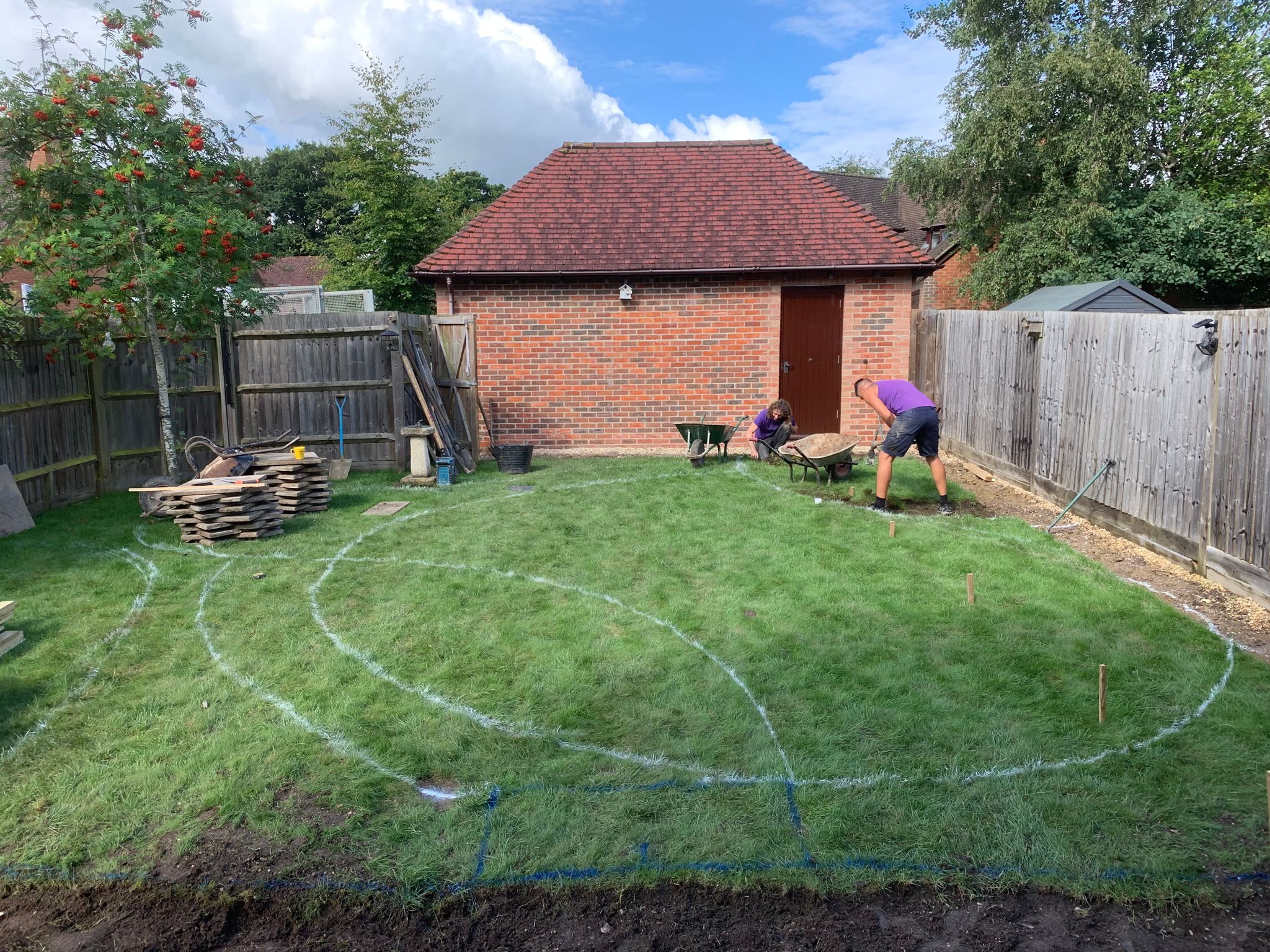 Lynn is a huge lover of flower arranging so it was imperative to include this passion in the design. Several beds positioned throughout the garden now provide her with different areas for annals, perennials and structured evergreens. Whilst Glyn was keen to be able to sit and enjoy various vistas so small seating areas were also dotted throughout the scheme.
We are absolutely delighted with the garden Hollie and Matthew designed and built for us. It is stunning. Every morning when I open the curtains and look out I think how lucky I am to have such an exciting garden. (We had only grass and a patio for the last ten years!)

Matthew, Tom and Josh made the garden. They were a great team – a joy to work with and have in the garden. Efficient, hardworking, professional, knowledgeable and good company – they made the experience a joy for us. Nothing was too much trouble and any problems were handled quickly, effectively and with the minimum of fuss.

Hollie kept popping in and out to check on progress and that the plan was being replicated accurately – she then came with the plants, placed them, asked for my approval and the lovely boys planted them.

We now have a stylish, relaxing, calm and very beautiful garden.

Still more to come in terms of us buying pots, garden furniture, statues and more plants.

We have nothing but praise for MH Landscapes – great job and fabulous kind and generous people.

Thanks again, Lynn & Glyn