Welcome to MH Landscapes
A unique brand of attention to creative detail, obsession with high quality workmanship and unrivalled service standards.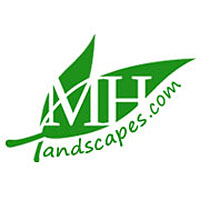 COVID-19
Whilst all of us struggle to come to terms with COVID-19, we want to offer you a few words of reassurance.
Our lines of communication will remain open to you and our design and planting service will continue to be available 7 days a week.
After such a long, wet winter, spring should be an optimistic and productive time. Despite the current situation, if you want to work on your garden, we are available to guide you. Please do let us know if you need any help or advice and we'll do our very best to get back to you promptly.
These are tough times for everyone and our support and care for one another has never been more important.
We wish you and your loved ones good health.
BEAUTIFUL GARDEN DESIGN & BUILD
THE HIGHEST-QUALITY WORKMANSHIP - GUARANTEED!