Imaginative design and planning concepts.
What does your garden mean to you?
Is it a space for rest and relaxation? A place for social interaction? Or an area to enjoy some low impact physical exercise?
Sounds a bit like being on holiday doesn't it?
Believe it or not, all this and more can be found in your garden.
With hectic work schedules and busy social lives, we are increasingly relying on television, mobile phones and other devices to help us tune out. Sadly, these technical distractions don't come with all the benefits that a garden can provide. For example, the physical aspect of gardening (even moderately) can have a positive effect on us, not just physically but mentally too. You don't need to rush off and a join a gym, this sense of achievement can also be gained from looking after the plants and shrubs in your garden. It can offer you a year round interest and hobby that really heightens the senses and assists in getting you outdoors. So a garden can be so much more than just the visible grass, borders and shrubs.
At MH Landscapes we offer a design service, creating imaginative concepts, that will enable you to realise your gardens full potential. If you are looking for some extra help and advice, then we are available to guide you.
The full design service is £300 which includes as many revisions as you need to achieve your dream garden.
Whatever your aim, we can help make it your favourite place to be and utilise all the benefits that can come with it.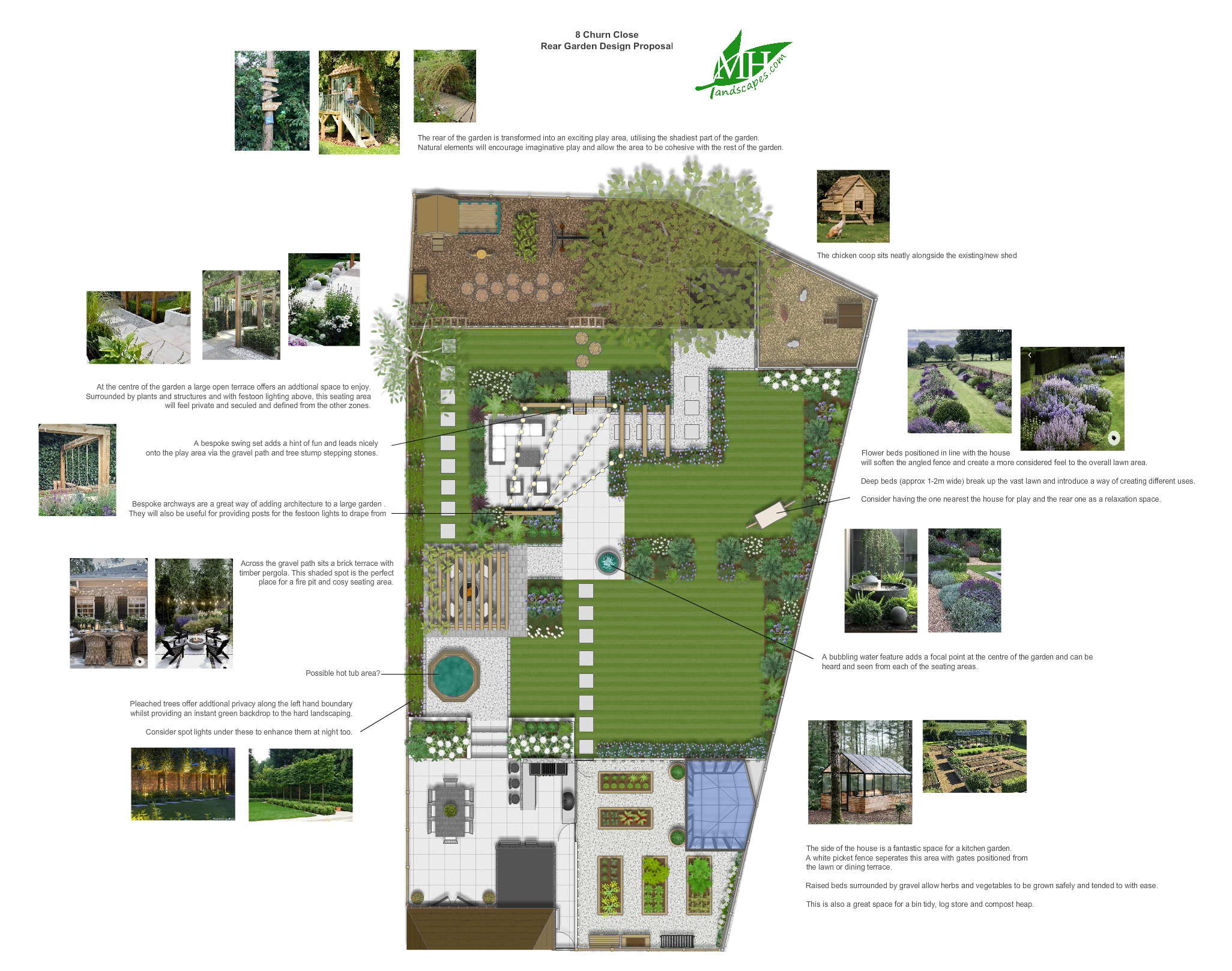 BEAUTIFUL GARDEN DESIGN & BUILD
THE HIGHEST-QUALITY WORKMANSHIP - GUARANTEED!