Rosa got in touch with MH Landscapes to help her design a garden that would transform her bland, uninspiring plot into a practical and pretty outdoor space.
Following an initial visit, Hollie worked closely with the family to design them a space they could all enjoy. Including a raised kitchen garden, dressed in sandstone setts, tucked neatly behind the existing garage.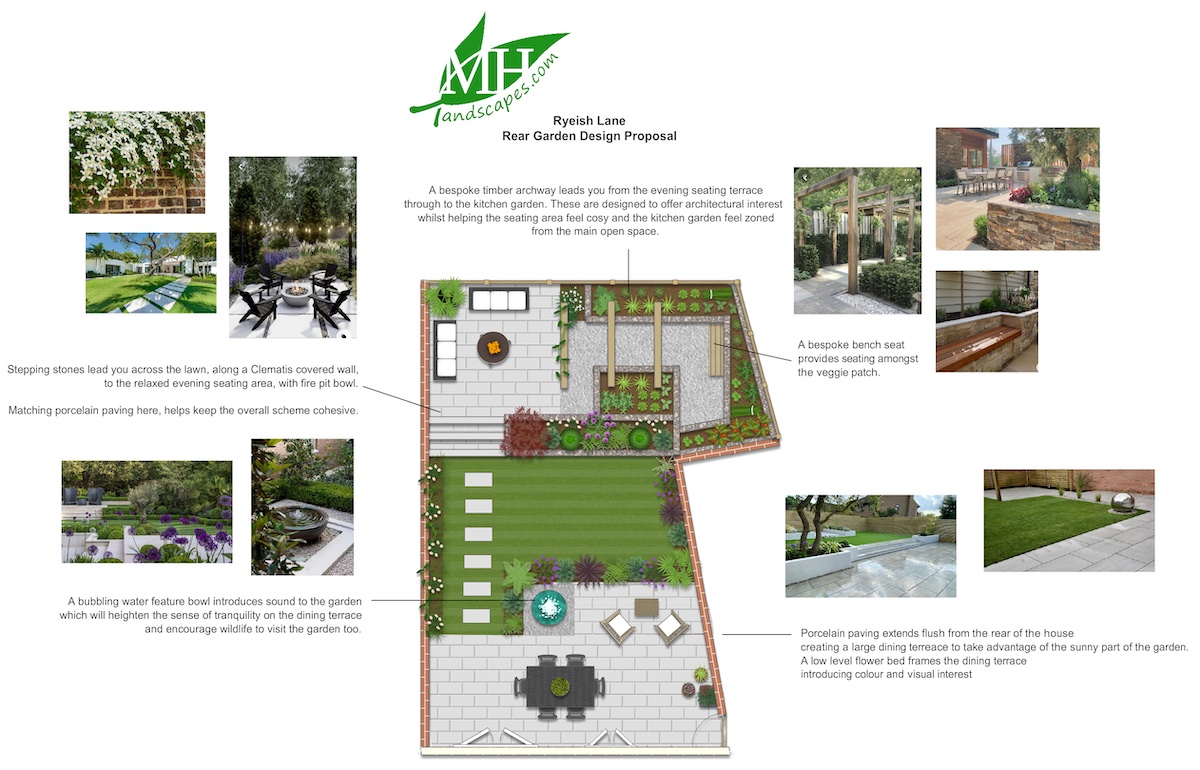 Just a few short weeks later, the project was complete. Including a carefully considered planting scheme and spot lights positioned on the rear fencing, to add ambiance during the darker evenings.
Rosa and her family now a fantastic garden to enjoy and it will continue to blossom as the plants and vegetables grow within it.
Rosa –
" Please forward our thanks to Matthew, Thomas and the rest of the team. You all have gone above and beyond of what it was expected from a landscaping team. We are very happy with the garden and are looking forward to creating great family memories in it in the coming months."