Craig and Mel contacted MH Landscapes to help them design and build a contemporary pool side retreat. A place where they could relax at home and be together as a family.
To compliment the contemporary interior of their home, we recommended smooth sawn paving, crisp white render and striking venetian fencing. Finished with a simple yet pretty lighting scheme to enhance the time they can spend enjoying it.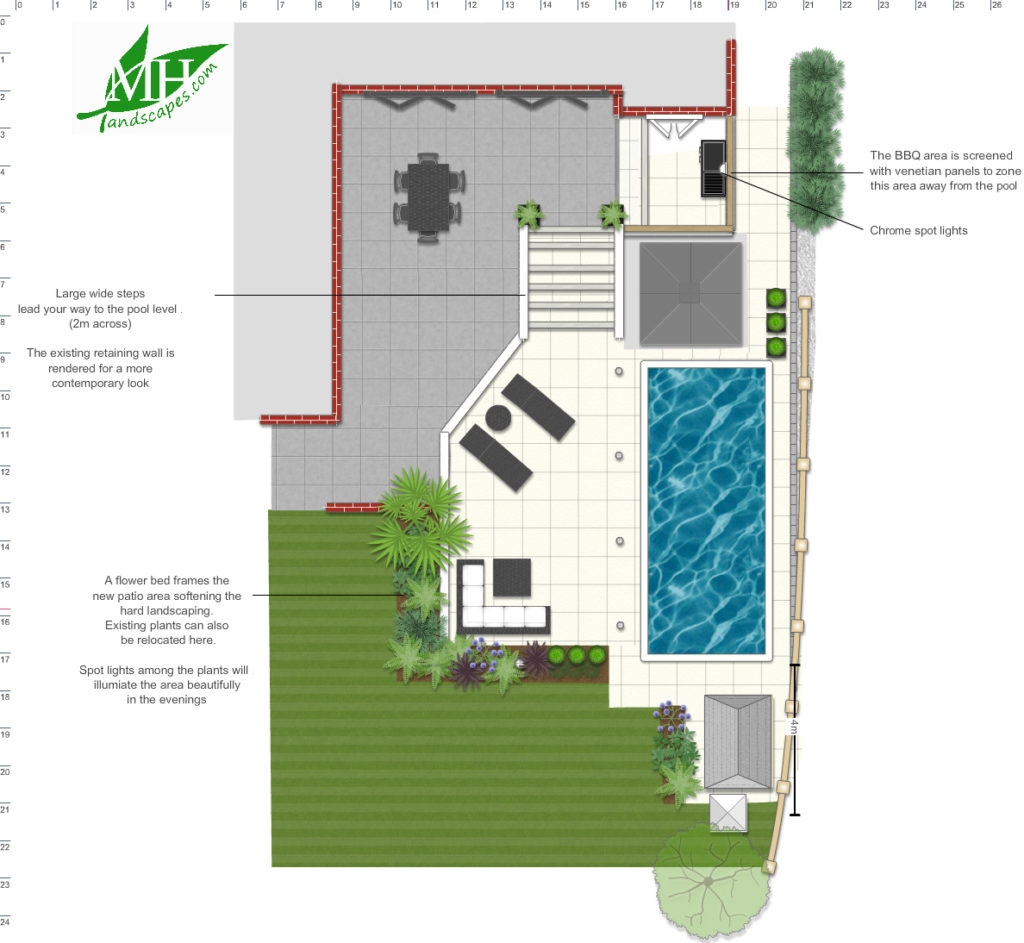 As the project developed, we added a small cabin to use as a pool house / changing room and extended the venetian fencing to give them that extra privacy.
Craig and Mel now have an area of their garden that will surely be the envy of all their friends during the hot Summer months…