Martyn and Sue contacted us to help them transform their bland, mostly laid to lawn garden, into a tranquil urban retreat.
After an initial visit, we worked closely with the couple to design a concept that would remove the tedious general maintenance of a garden whilst providing lots of useable space and nurturing their love of flowers and plants.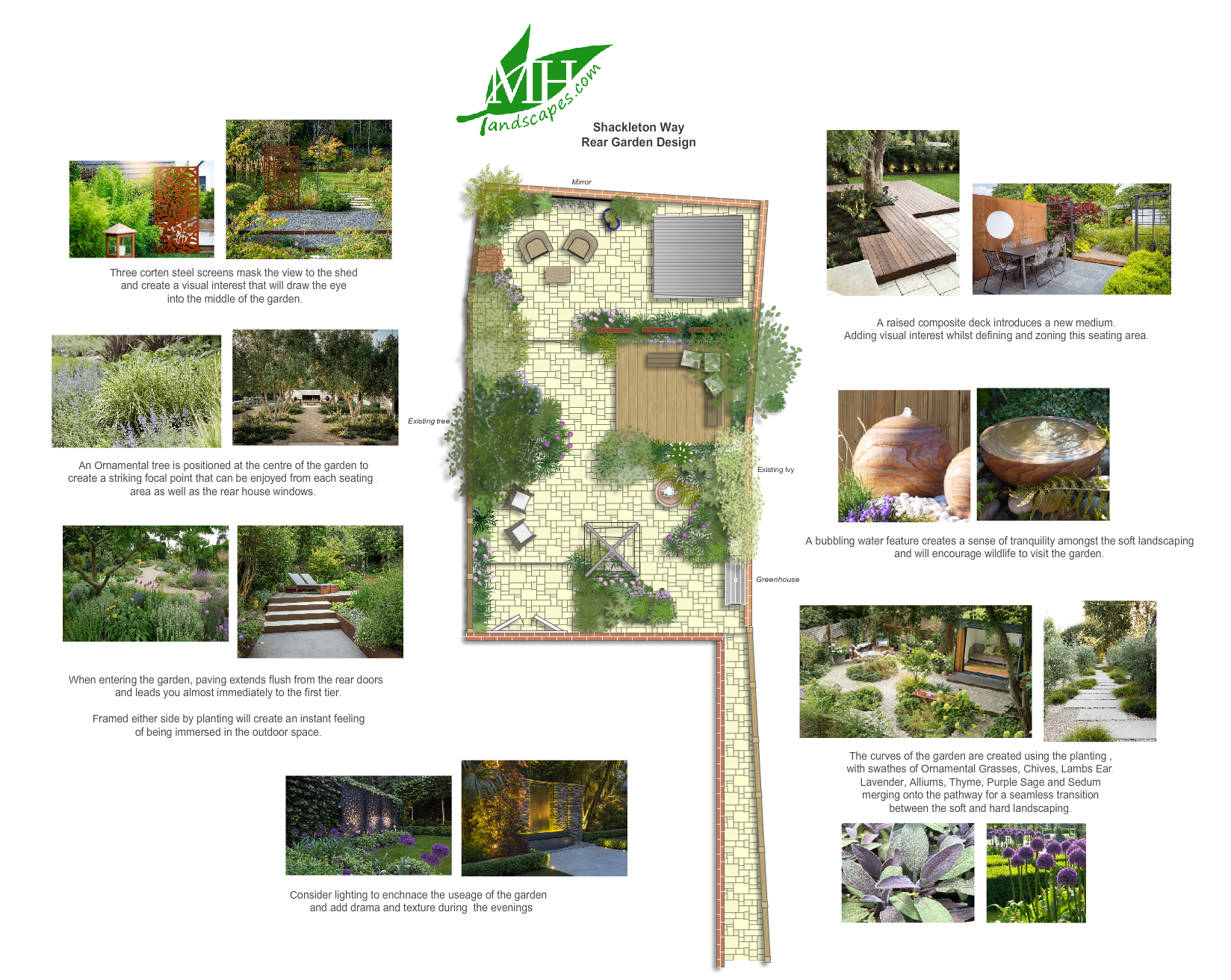 The landscaping took just three weeks to complete. Adding a composite decking, beautiful corton steel panels, a bubbling water feature and lots of carefully considered plants and flowers, nestled amongst the jagged porcelain terraces.
We have a modest size garden, and it was looking a bit tired. We contacted MH, and Matt quickly came round to discuss our vague ideas, took it away to Hollie, who came up with a plan based on those ideas. We discussed one or two changes, and these were built in to the plan.

We liked the overall concept and the plan, but could not quite see it all and how it was going to work. When the work started, we thought what have we done! Now that it is finished – wow! What a transformation.

Matt and the team are tireless, always in good humour, accommodated our many questions and worked with us to get agreement when needed (rather than just doing what they knew would work).

Every time we sit down and look around we see things which we hadn't noticed before, the use of colours and different levels together; the degree of detail, including setting the large mirror at precisely the right angle to get the best reflection of the garden from the house. Our thanks to Hollie who supervised and did most of the final planting, again involving us with final decisions. Her vision of the end result was translated by the boys superbly.

As a final word on the level of professionalism, this was further evidenced when Matt ate into his family holiday to get a minor issue sorted out. This says a lot about their commitment to their customers, and was appreciated.

– Martyn